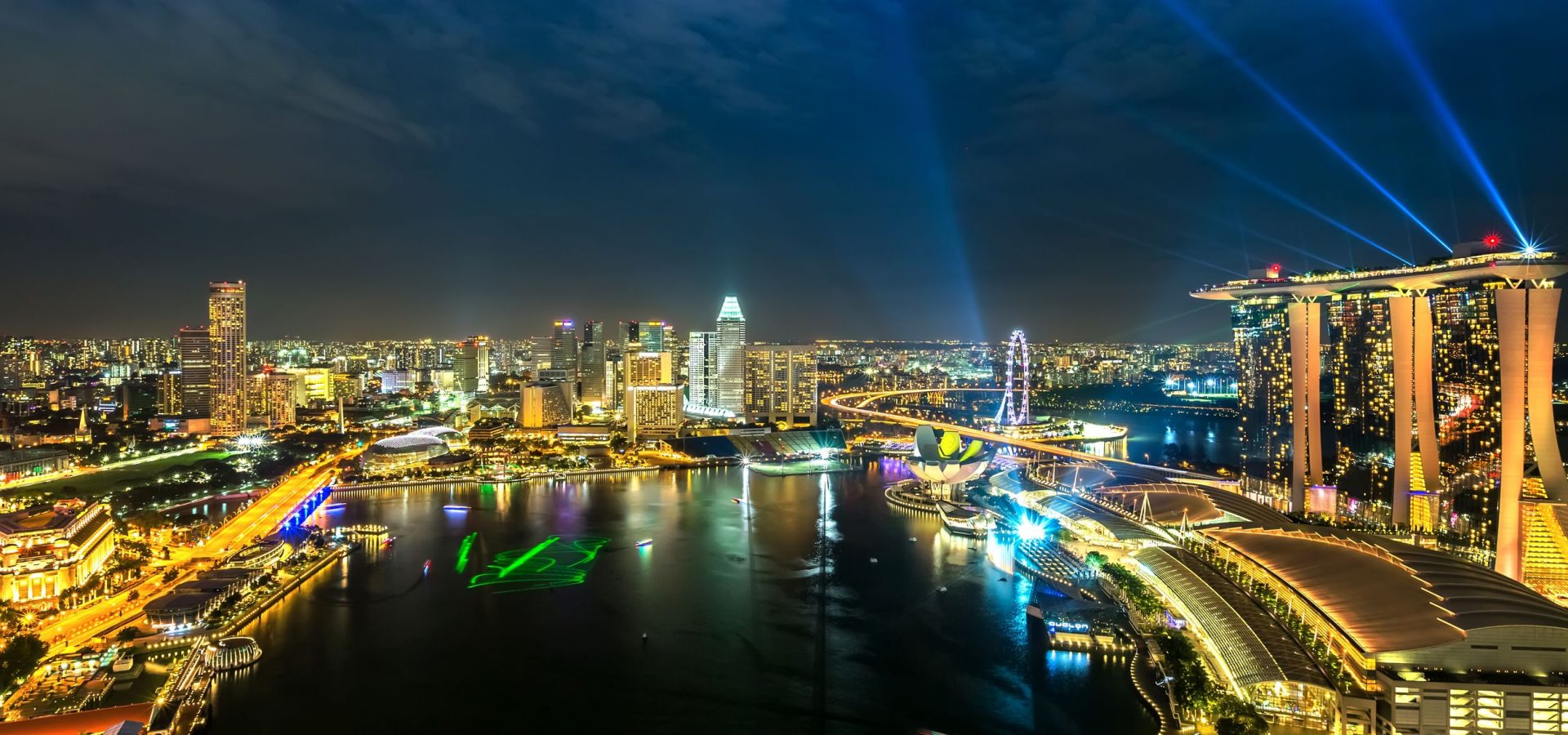 singapore.toptourist.com
Singapore
Everything about Singapore is bright and bold and beautiful! It has so much going for it that it is hard to know where to begin. For starters, visitors can only be impressed by the futuristic architecture and the clean, green spaces that have been created in this modern city-state and island country, found off the southern tip of the Malay Peninsula. Of its four official languages, English dominates, making it very easy for foreign tourists to navigate their way around, further assisted by a brilliant transport system, the Mass Rapid Transit.

Singapore is one of only a handful of countries that holds the top AAA rating from all credit rating agencies, and is one of the world's major commercial and financial hubs. With this wealth comes luxury for tourists - integrated resorts in the incredible shape of Marina Bay Sands and Resorts World Sentosa - housing most anything you can think of to keep guests entertained. Should refined elegance be the order of the day, then the legendary Raffles Hotel, acquainted with the immortal names of Rudyard Kipling and Ernest Hemingway, is up there with the best of them.

If you don't know it, Orchard Road does, it is the top spot (quite possibly in the Universe) to shop, and loves to show off with outrageously over the top decorations at Christmas time.

The city's combined influences from Asia and Europe make Singapore a glorious place to explore. From central Chinatown where you may wish to investigate the unusual Buddha Tooth Relic Temple (leave that to your imagination) to the buzzy nightlife down at the chic and trendy Clarke Quay, or head over to the very popular Night Safari for an altogether divergent nocturnal experience!

What you won't want to miss! The immaculately preened Botanic Gardens, especially when they are free. The Orchid Society of South East Asia, established in 1928, meets here regularly and although there is an entrance fee for the National Orchid Garden display, where you can see some 60,000 specimens of the national flower, this is obviously worth paying attention to as it remains the most visited section. Then cast your gaze skywards upon the uniquely designed Supertrees, towering over the tropical park at The Gardens by the Bay, an absolute eye-opener!

Opulent, orderly and highly urbanised, yet prioritising conservation and nature, Singapore is a perfectly sculpted wonderland for tourists and a beautifully balanced vision, which has deservedly earned the title "The Garden City".
Check out the area


Top Singapore Listings

If you liked Singapore, why don't you try..