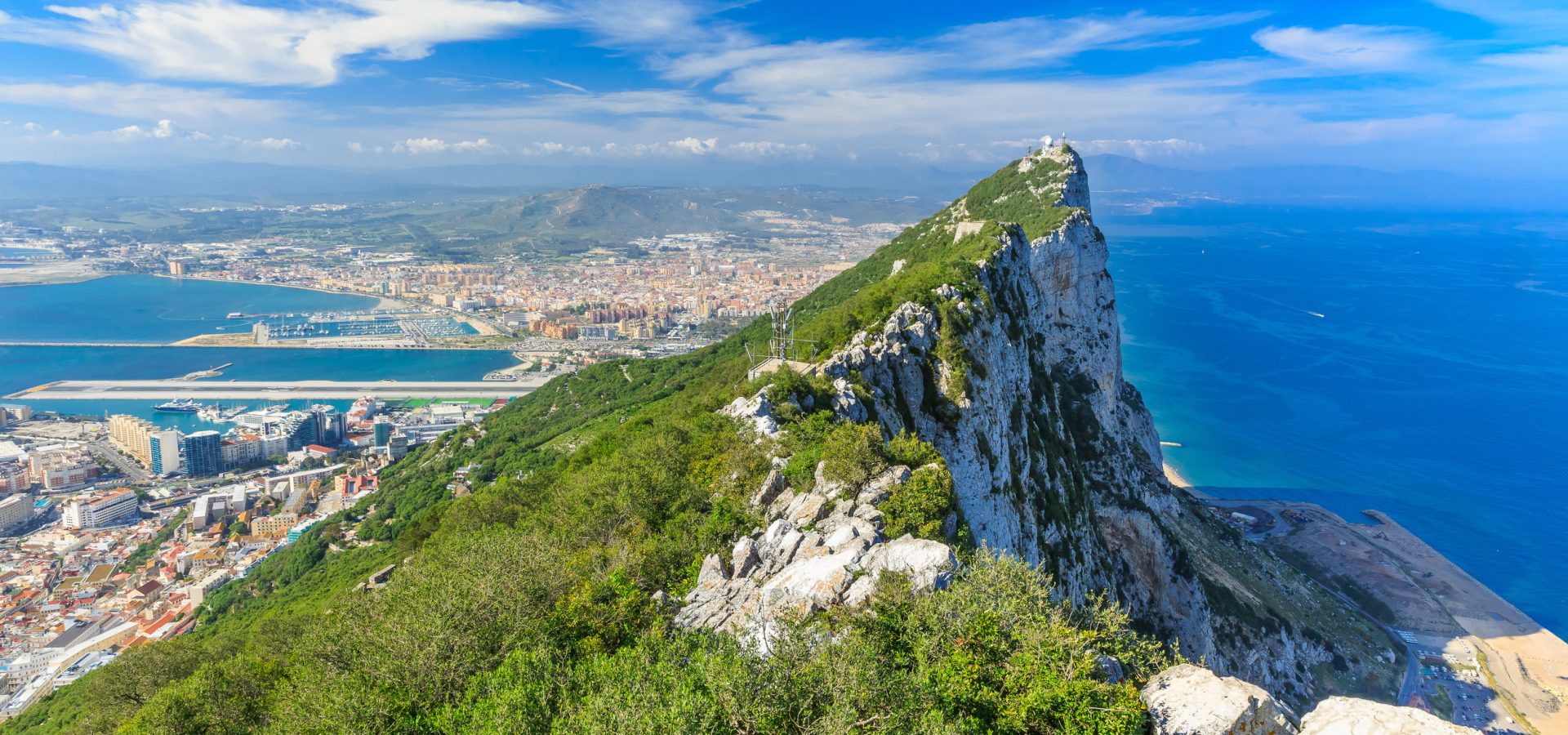 gibraltar.toptourist.com
Gibraltar
You can't miss Gibraltar! 'The Rock', pointing out from the southern coast of Spain into the Strait of Gibraltar. Its military history and hugely impressive landform make this small country, of just four square kilometres, a unique and interesting place to visit.

A British Overseas Territory since 1713, evidence of Gibraltar's contentious military heritage now provides the economy with some popular tourist attractions. The Great Siege Tunnels are a monumental feat of engineering, dug out by the British in just six weeks. More tunnels were added in WWll - a grand total of some 51 kilometres of tunnels to explore - guided tours help you find your way. O'Hara's Battery, an artillery fortification located at the Highest Point is worth stopping for, if only to catch your breath after climbing the Mediterranean Steps, a staircase that takes you from the bottom to the top of The Rock. Don't worry, there is a cable car for less able legs, either way the views are spectacular! Seeing St Michael's Cave should be on the agenda, or even take in a performance - Cathedral Cave provides a natural underground concert hall - for a dramatic holiday experience. The Moorish Castle, Ibrahim-Al-Ibrahim Mosque, Europa Point, Nelson's Anchorage and the Gibraltar Museum offer more for the curious visitor and then there's the monkeys…. . Gibraltar is famous for its Barbary Macaques, the only primates living wild and free in Europe. The Upper Rock Nature Reserve is home to many, you'll find them hanging around at Apes' Den.

A vast limestone ridge that rises up some 426m, Gibraltar has one of the most dramatic landmarks in southern Europe. If you delve deep inside you'll find quite a lot, but whatever you do get on Top of The Rock!
Check out the area


Top Gibraltar Listings

If you liked Gibraltar, why don't you try..