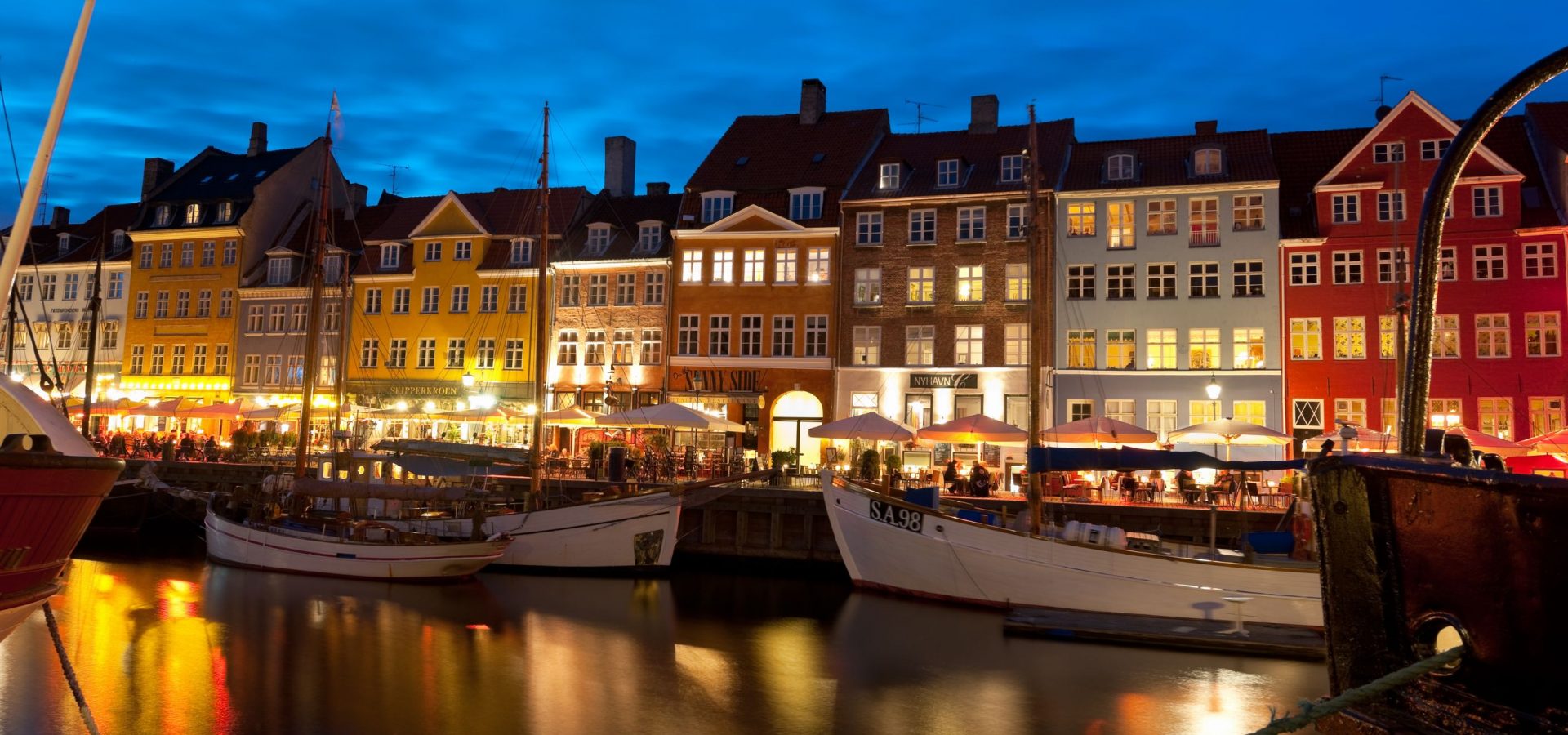 denmark.toptourist.com
Denmark
Denmark has some unique points of interest to entice visitors, one being the spiritual centre of the Vikings. Nowhere else in the world will you find as much Viking heritage to discover, scattered across the Jutland Peninsula and offshore islands that make up this mystical country. A thousand years of history revealed through ancient burial mounds and rune stones, monuments and museums. The town of Ribe hosts many indoor and outdoor exhibitions, tracing the Viking history back to 710 AD. The Viking Ship Museum at Roskilde offers an insight into Viking shipbuilding, with original longships on display.

Odense, the birthplace of prolific author, poet and renowned fairy tale writer Hans Christian Andersen, houses a museum dedicated to his life and works. This is a land once filled with folklore, trolls, goblins and Nordic mythology and you can learn more about the living history of Denmark at the open air Old Town Museum, Den Gamle By, in Aarhus. A collection of 75 or more historical buildings from all over the country, with a toy museum and where actors reconstruct scenes of old. There are several permanent exhibitions and lots of special events taking place during the holiday season.

Denmark is one of the world's oldest monarchies and there are plenty of castles and palaces to appreciate. Fredensborg Palace on the island of Zealand, is the residence most used by the Danish Royal Family, especially for important state events and special occasions. It is often referred to as Denmark's Versailles because of it's historical gardens. In the heart of Copenhagen you can admire the royal winter residence, Amalienborg Palace. A day trip north of the city will take you to Kronborg Castle at Helsingor, better known to the world as Elsinore, the setting of Shakespeare's Hamlet, where you can choose to follow 'In Hamlet's Footsteps'.

Modern day Denmark is a great magnet for families, with the original Legoland Billund Resort providing endless fun and entertainment. 5,000 miles of coastline offer beautiful, white sandy beaches to play on, with Sondervig in West Jutland voted best beach in 2014. The island of Bornholm is a popular weekend retreat to escape from the hustle and bustle of city life and is known for fishing, the forest of Almindingen and a children's play park and zoo, called Joboland. Denmark's main fishing port and northernmost town Skagen, has a thriving tourist industry attracting some 2 million visitors annually. A 19th century school of Scandinavian artists, later called the Skagen Painters, were drawn to the area's extraordinary quality of light and to paint the wild seascapes 'en plein air'.

Back to wonderful Copenhagen. You can find more of Hans Christian Andersen; hand-written manuscripts, live readings and all things fairy tale at the Fairy Tale House. The well-known Little Mermaid statue, based on the author's fairy tale of the same name, is displayed on a rock by the Langelinie promenade in the harbour and provides a great photo opportunity. A quirky touristic alternative that could be right up your street, would be a visit to Freetown Christiania. Take a trip across the Oresund Bridge, a striking feat of engineering that now connects Copenhagen to Sweden. There again, you can't leave without learning how, probably the best lager in the world came about, at Visit Carlsberg. A stay in the city would not be complete without frolicking in one of Europe's best loved attractions, the famous amusement park and pleasure garden, the very magical, one and only Tivoli Gardens!

This nation's sons have written their homeland into history books and story books, from the indomitable Nordic warriors to fairyland fantasy, whatever the reason for your visit, delve into Denmark and you will be left spellbound.
Check out the area


Top Denmark Listings

If you liked Denmark, why don't you try..