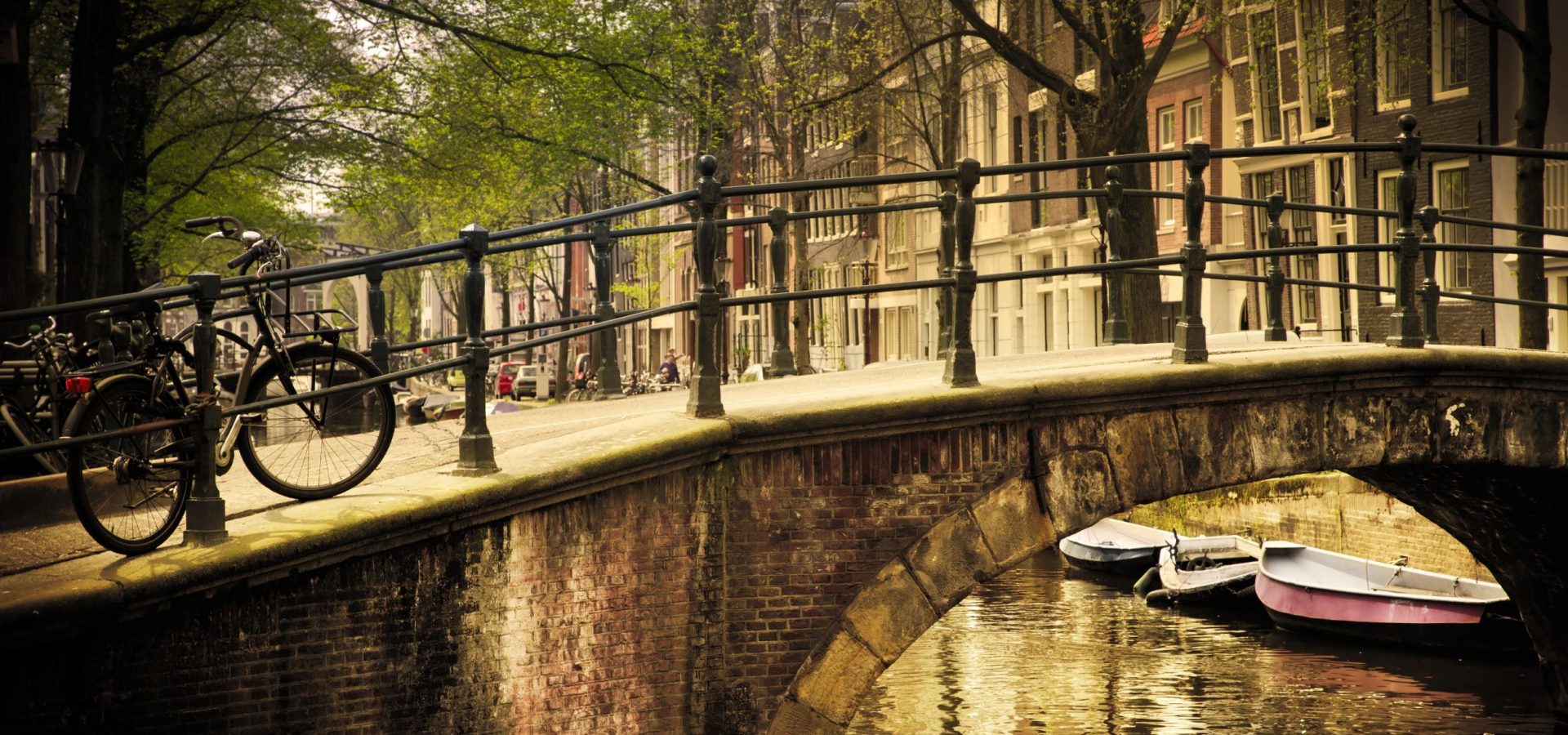 netherlands.toptourist.com
Netherlands
The Netherlands, literally meaning "Low Countries" is known for its particular geography, low and flat, with nearly a third of its land lying below sea level and half less than a metre above.

The Delta Works are part of a construction project consisting of dams, sluices, locks and dykes, which has been declared one of the Seven Wonders of the Modern World by the American Society of Civil Engineers, working hard to protect the country's delta land from the sea.

Tourists tend to focus on North Holland because of Amsterdam and its reputation. A liberal, modern attitude with cannabis-selling coffee shops and a well known red light district inviting to some. To others, being the most bicycle-friendly capital city in the world, with its attractive 17th Century architecture to admire, and over 100 canals to explore is more appealing. Fine art museums, flower and cheese markets and many weekly organised events, National Tulip Day for example, sight-seeing by bike or boat is the best way to get to know the city. Located on one side of Museumplein (Museum Square) the Van Gogh Museum holds the largest collection of the artist's work anywhere in the world. On the opposite side, the prestigious Rijksmuseum has brought under one roof, important paintings and historical objects originally spread across the country, the most famous being Rembrandt's masterpiece, Night Watch. Anne Frank House, the building where the young diarist once hid, considered a memorial to the Holocaust, has been open for public viewing since 1960.

It is not a big country, so there are no long journeys to endure and using the excellent, efficient and reasonably-priced public transport system of trains and buses makes getting around quick and easy. Leiden, birthplace of Rembrandt, is a city full of waterways and bridges and just a short train-ride from Amsterdam. Delft, famous for its 'delftware' hand-painted, blue and white pottery, decorated with scenes of Dutch life, is another city popular on the tourist route.

When you visit the Netherlands you want to see windmills - more than a thousand old windmills still exist, the largest concentration can be found near the village of Kinderdijk. Tulips - Keukenhof Gardens has some seven million flower bulbs planted annually and not just tulips. Open to the public from the last week in March through to mid-May, the world's largest flower garden shows off its fantastic spring blooms and what a display! Holland is also one of the biggest cheese exporters and it goes without saying a tasty Edam or Gouda is hard to resist.

You are here for the things that make the Netherlands famous: the Dutch Master Painters, canals, windmills, tulips, cheese, clogs, bicycles and to experience the splendid city of Amsterdam - what more could you want - a pickled herring to top it all off?

Check out the area


Top Netherlands Listings

If you liked Netherlands, why don't you try..