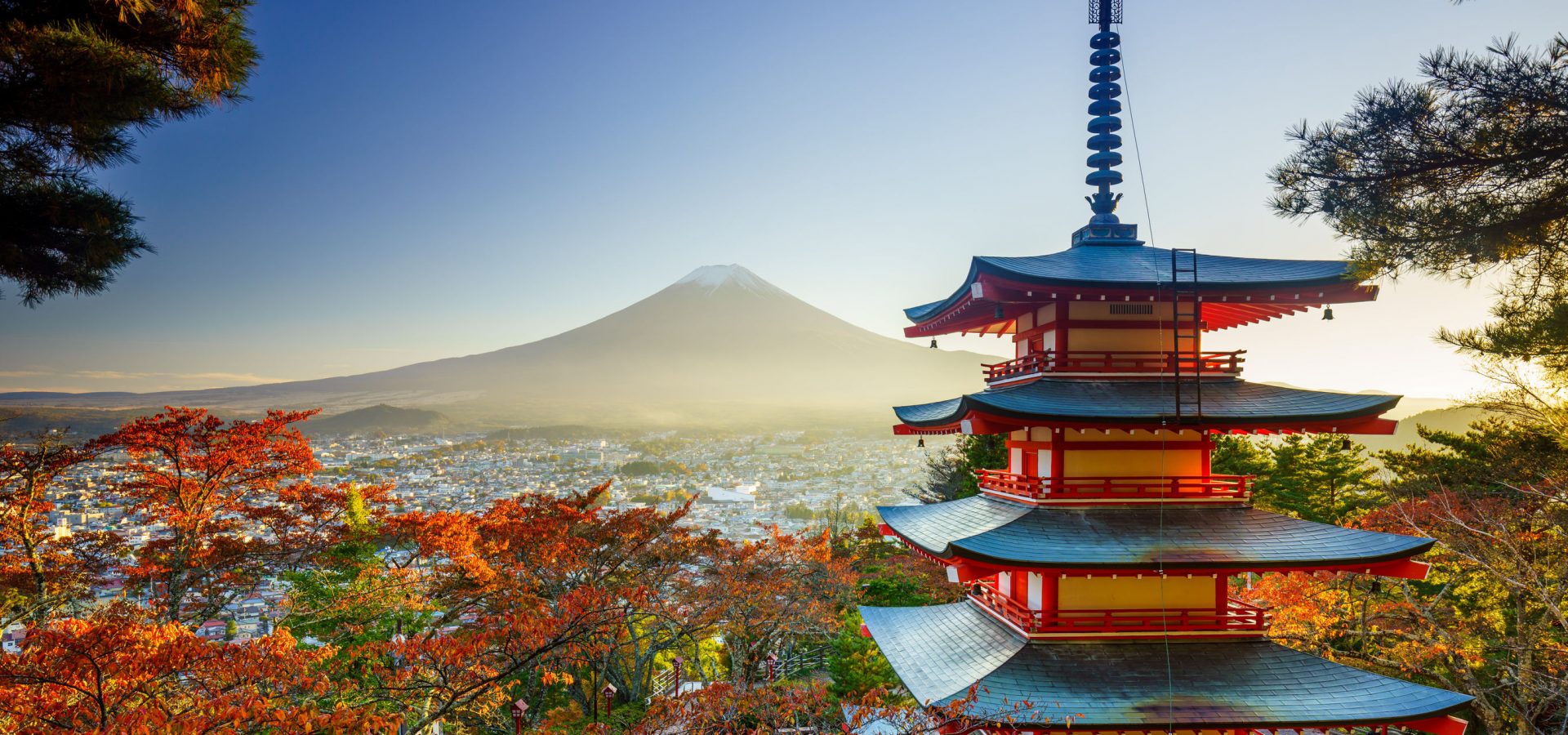 japan.toptourist.com
Japan
Japan is one of the most alluring and effervescent travel destinations in the world. It's all about colour and contrast! Blending a unique culture with amazing technological advancements, historical sites with futuristic architecture. The natural beauty reflects this too, with an amazing array of diverse landscapes erupting in spectacular seasonal colours, an example being the famous sakura (cherry blossom) against a backdrop of snow-capped volcanic mountains. Japan is also one of the safest countries, well known for its low levels of crime, a reassuring statistic for visiting families and solo travellers especially.

You'll never get bored in the capital. Tokyo is huge, electric and buzzing with some incredible things to see and do! Have a go at the Shibuya Crossing for starters, an extraordinary experience in itself. Harajuku is an area famous for its fashion and culture and the Ginza district is Tokyo's answer to Times Square. From the Tokyo Tower you can observe the world's largest metropolis skyline and the incandescent beauty of Mount Fuji. Take the Shinkansen (bullet trains) to Kyoto, where you will find centuries-old architecture: castles, temples and shrines; the Golden Pavilion, in a resplendent setting, is one of the most popular tourist attractions. Also the fascinating world of geisha entertainment is strongly linked to the city.

Situated in the Pacific Ocean, Japan is blessed with tropical beaches to enjoy which you may expect, however, two thirds of the archipelago is mountainous and provides excellent hiking in the warmer months and amazing world class skiing in the winter! If you would like to partake in some cultural activities, Japan is bubbling over with hot volcanic springs so a popular pastime and must do is soaking in an onsen - Jigokudani Monkey Park is a famous hot spring near Nagano, perhaps not one to bathe in, but a hot spot for a large population of wild Snow Monkeys! Spending the night in a ryokan (traditional Japanese inn) sleeping on futons and tatami mats, is another experience worth trying and then there's the food. You are never far away from great food, particular attention is paid to sourcing fresh ingredients and perfecting often just a single dish. Lovers of sushi and ramen will be in their element, travel around into the countryside and you may well discover Japanese cuisine is more varied than you think, all mouthwateringly delicious and healthy!

Feeling jaded? Japan will wake up your senses for sure. Vibrant colours, sublime sushi, ridiculous robotics, a surreal anime obsession, urban mania and tranquility gardens. Young or old, there really is something for everyone - where fantasy and reality blur into a weird and wonderful world - you're just going to love it!
Check out the area


Top Japan Listings

If you liked Japan, why don't you try..