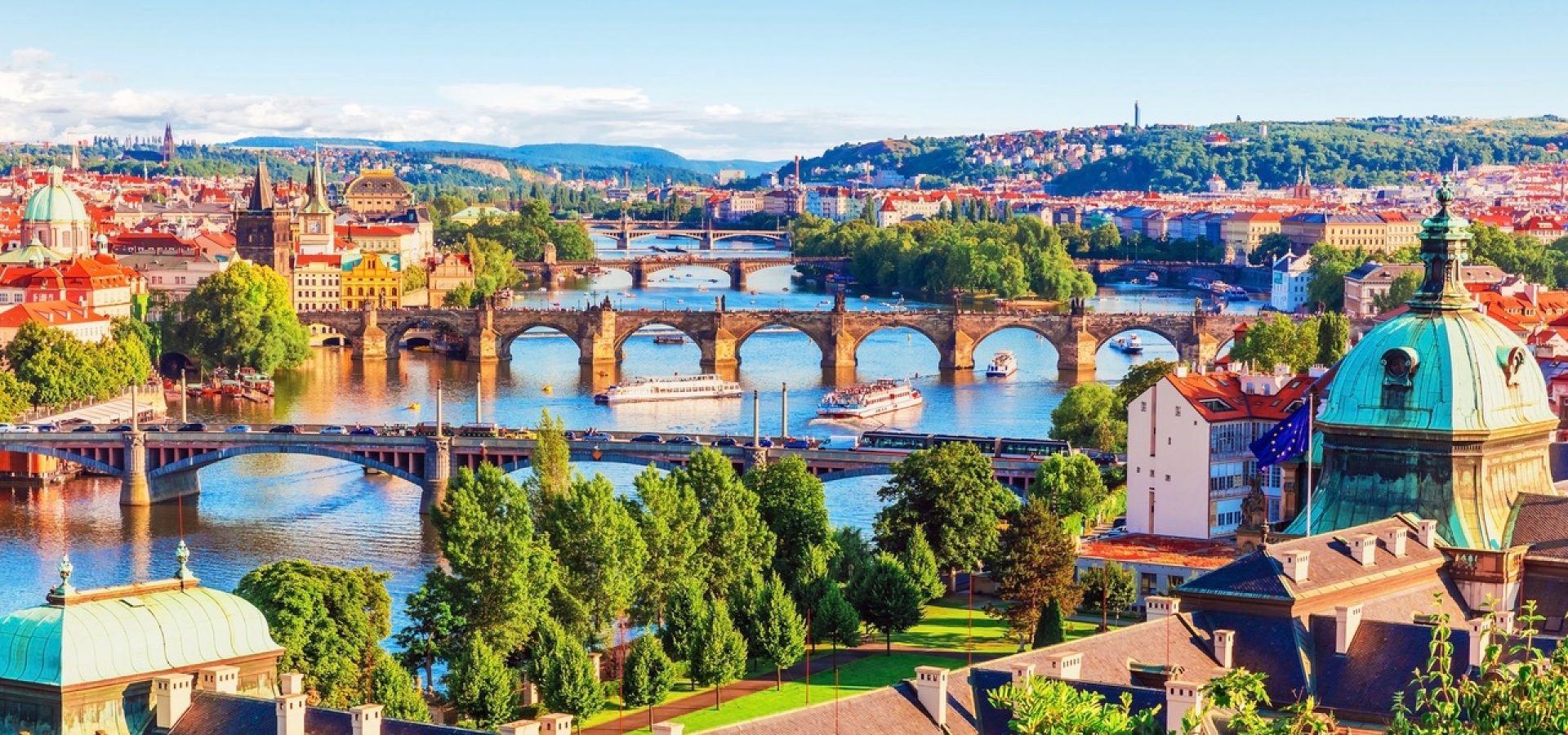 czech-republic.toptourist.com
Czech Republic
The main attraction drawing visitors to the Czech Republic is the capital, culturally grand, architecturally rich, city of Prague. Thanks to cheap flights offered by low cost airlines like Ryanair, great city destinations have become easily accessible and hugely popular with travellers looking for a quick getaway. Prague is one of the top ten most visited European cities; discover 1000 years of history in the Castle (the largest in the world in terms of area) and enjoy a stroll across the famous Charles Bridge. Food and accommodation are of a good standard and inexpensive, as is the public transport system. Leave the capital to see more of the country's colourful towns and authentic villages, stunning castles, cathedrals and beautiful palaces. A classic example is the lovely town of Karlovy Vary known for its fine spa resorts and as an important glassmaking centre and world leader in the manufacture of decorative glass. Bohemian Paradise is an area of outstanding natural beauty (UNESCO Geopark) which attracts tourists from across Europe with stunning scenery and unusual rock formations.

Let's not forget the Beer! Back in 1842, Pilsner Urquell was first brewed in the town of Pilsen and although this is a trademark name, the word, Pilsner, has become synonymous with this style of pale, hoppy lager. The Czech Republic loves to celebrate its long brewing history with many beer festivals held annually including a two-day Pilsner Fest and the most famous, Czech Beer Festival, which runs for 17 days every May in Prague.

A great place to head for, with a touch of the unconventional and a pinch of propriety, the Czech Republic is Central Europe's Bohemian Crown!
Check out the area


Top Czech Republic Listings

If you liked Czech Republic, why don't you try..