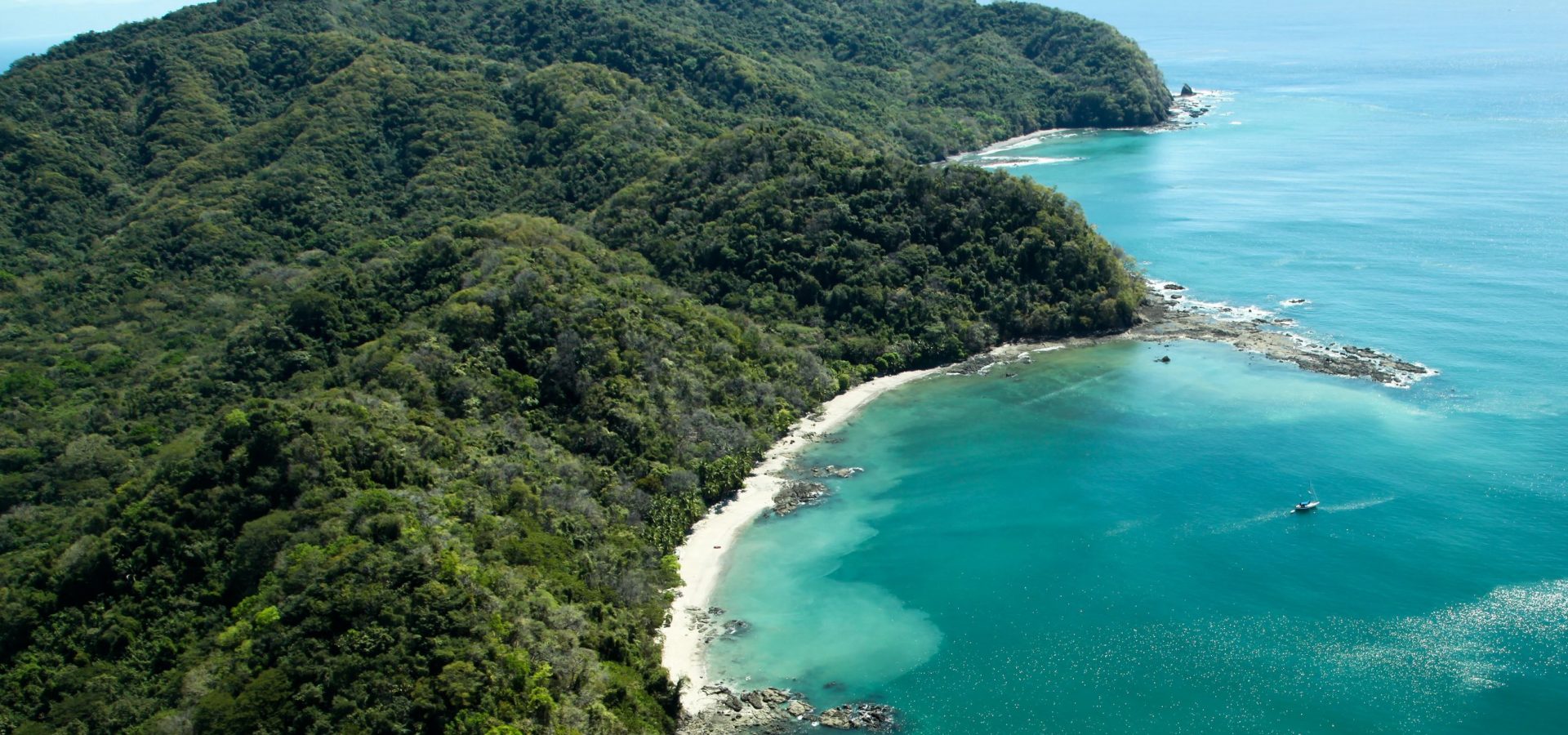 costa-rica.toptourist.com
Costa Rica
Costa Rica, flanked by the Pacific Ocean and Caribbean Sea, is one of the most biodiverse areas on the planet, an ecotourism oasis, situated on the Central American isthmus.

If you find yourself in the capital, San José, feast your eyes on the gleaming collection of artefacts in the Pre-Columbian Gold Museum. With two coastlines to chose from, there are beaches to suit all. Jaco is the closest to the capital and one of the most visited. Montezuma is well-liked by young foreign travellers for its mellow atmosphere, as is Puerto Viejo de Talamanca with an Afro-Caribbean vibe. Many are top surfing beaches, two of the more accessible being Mal Pais - Santa Teresa, and Tamarindo, which is also one of the most developed, packed with recreational amenities.

Costs Rica is an exceptional nature travel destination with such variety of wildlife, volcanoes, beaches and rainforests to explore, it is not hard to see why visitors are drawn to this biological beauty spot. The spirit of conservation runs through the largely rural communities and hospitality providers are encouraged to be environmentally friendly. The well-established national parks system and protected areas make up approximately 25% of the country. To name a few, Manuel Antonio is a favourite, where you can explore the jungle, watch troops of monkeys quizzically playing, and finish the day lounging on any one of the park's three secluded beaches. Tortuguero is a labyrinth of narrow canals, swamps, lagoons, waterways and coastal wetlands providing a remote refuge for many threatened and endangered species including West Indian manatees, jaguars and Great Green macaws. It is also recognised as an important breeding ground for the endangered Green sea turtle and critically endangered Hawksbill and Leatherback sea turtles. Marino Ballena, a marine park named after the humpback whales that migrate there every year, protects an area of coastline and surrounding coral reef and is alluring to underwater enthusiasts. Monteverde Cloud Forest Reserve provides an opportunity to learn about and appreciate the ecosystems and Corcovado, the largest park, is considered the crown jewel, National Geographic calling it "the most biologically intense place on Earth in terms of biodiversity".

Then there are the volcano parks! Poas, the second largest crater in the world. Irazu, the tallest volcano in Costa Rica filled with bright green water and Arenal, where you can listen to the rumblings of an active volcano. An interesting one to finish on - Rincon de Vieja National Park - a molten mountain, tumbling waterfalls, boiling mud pots and natural hot springs - who could resist!

For action men and women, hiking, biking and white water rafting are among the physically challenging pursuits on offer. Then for those who would like to focus on their personal wellbeing, wellness retreats and thermal spa resorts seduce their guests with rest and regeneration treatments.

A scenic explosion on the senses, action-packed thrills and spills, a secret escape, or just to be at one with nature, not only does Costa Rica want to take care of itself, it wants to take care of you too.

Check out the area


Top Costa Rica Listings

If you liked Costa Rica, why don't you try..