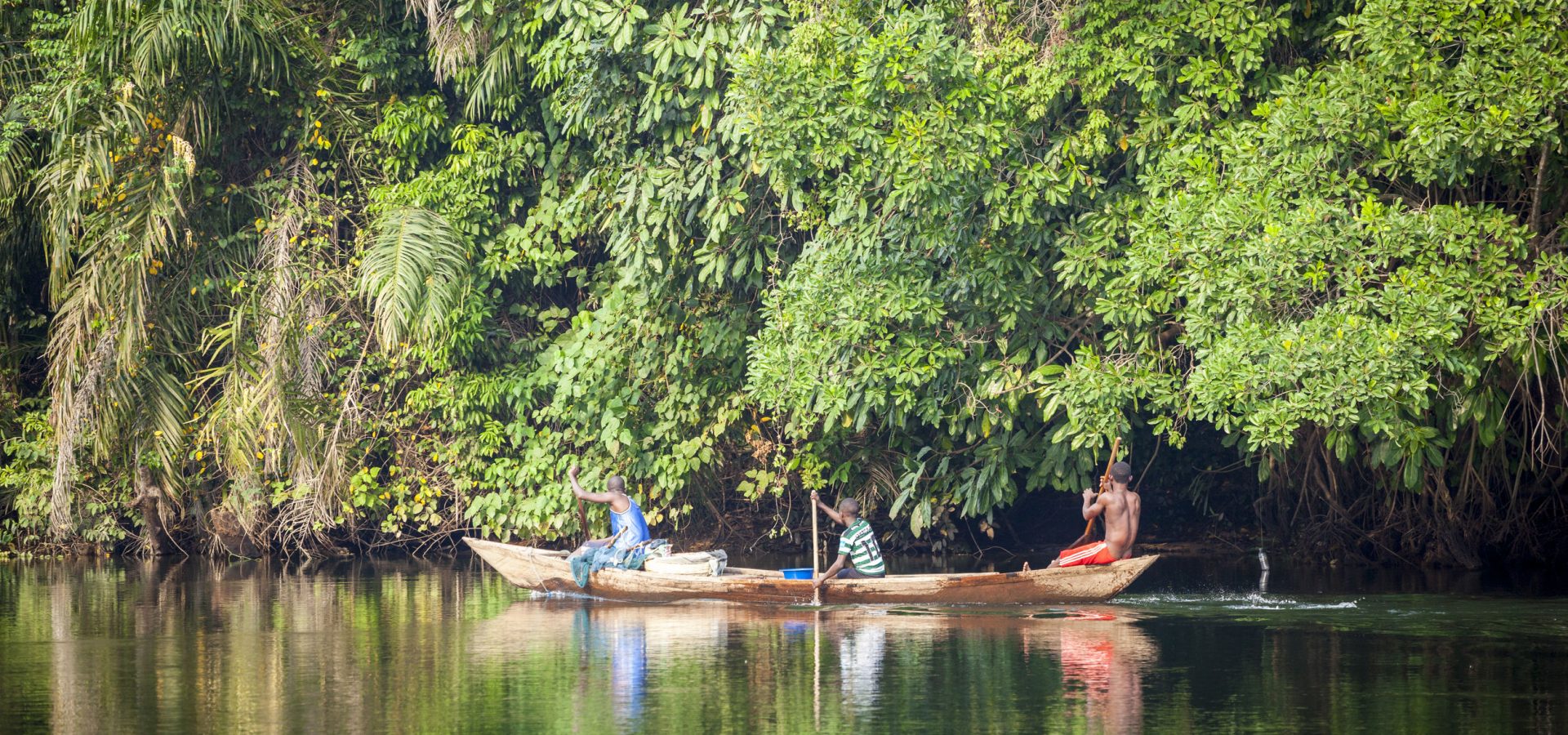 ghana.toptourist.com
Ghana
Ghana is a small country snuggly squeezed onto West Africa's coastline. The second largest gold producer in Africa and one of its friendliest nations. Palm-fringed beaches, historical forts, wildlife parks and waterfalls, rooted in cultural heritage. So, what lies beneath?

The large quantity of gold dust found in Ghana was what primarily attracted Europeans here and the coastline is speckled with castles and forts (about forty) built by European traders in the 17th Century. During the slave-trade these were used to hold slaves before they were loaded onto ships - this was the 'gate of no return' and last stop before crossing the Atlantic Ocean. Elmina Castle, situated in a picturesque fishing village, is the oldest European building in existence below the Sahara and Cape Coast Castle, with a museum denoting the history of Ghana, the slave-trade and local culture, offers a tour through its dungeons and the 'door of no return'.

Today, Ghana is touted as the 'gateway to Africa', so says the big sign which welcomes you at Kotoka International Airport. Accra is one of Africa's safer capital cities where you can enjoy shopping for handicrafts in the Centre for National Culture and renowned Makola Market. Visit Kwame Nkrumah Mausoleum, the last resting place of the first President of Ghana, with a museum dedicated to him, and his campaign to liberate Ghana from colonial rule. There are some nice beaches around Accra, Labadi, Coco and Bojo, or a little further afield Kokrobite, home to the Academy of African music and arts, and Busua, Ghana's premier coastal resort.

Inland, Kakum offers a unique viewing perspective of its Rainforest Reserve from a Canopy Walkway, built 30 metres above the ground. Mole National Park is Ghana's largest wildlife park, located in the north west of the country where you can choose a walking safari or traditional game drive to observe buffalo, elephants, hyenas and lots more including over 250 bird species, occasional leopards and recently introduced lions.

The mystery of Kintampo Waterfall has lots of tourists guessing when it disappears and resurfaces some 200 metres away from its original location. Wli and Tagbo falls are also popular tourist attractions. The small village of Nzulezo built entirely on stilts and platforms over the Amansuri Lagoon, can only be reached by renting a canoe and if you wish to stay, simple accommodation is available in a stilt house. Lake Volta is the largest (by surface area) man-made lake in the world and one of the most beautiful regions in Ghana, where you can ride aboard the 'Yapei Queen' on a 24 hour long boat trip which runs the entire length of the lake. This is no luxury cruise-liner, but if you're on a budget and feel like an endurance challenge!

Kumasi is the capital of the Ashanti kingdom, home to the Ashanti people, world-famous goldsmiths and accomplished artisans crafting distinctive jewellery and Kente cloth, brightly coloured woven fabric native to the Akan ethnic group of South Ghana, and best known of all African textiles. Also if you are lucky enough when visiting (every 42 days), the current Ashanti King will appear to greet the public.

A golden nugget on the Gulf of Guinea, go for gold, go to Ghana!

Check out the area


Top Ghana Listings

If you liked Ghana, why don't you try..