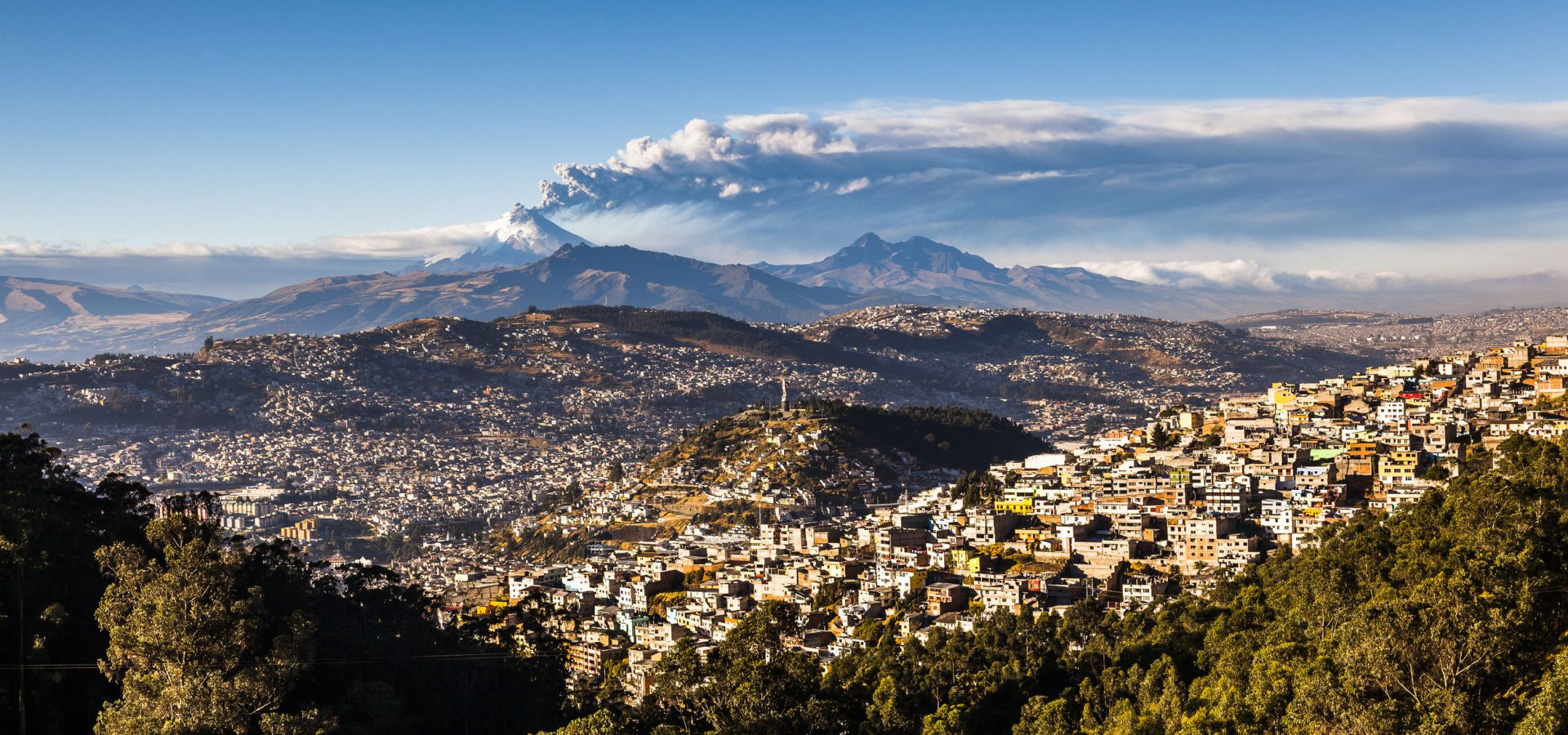 ecuador.toptourist.com
Ecuador
Explore Ecuador! Offering four unique worlds: Amazon, Andes, Pacific Coast and the Galápagos Islands, in one compact, yet amazingly diverse, country! Hugging the equator on the west coast of South America this is a phenomenal destination for Adventure Travellers with a wealth of natural and cultural riches to delight in.

Amazon - Baños de Agua Santa and the "cinnamon capital" of Tena, are two popular tourist centres and well-known starting points for jungle trips and adventure sports. Baños, being the last big city before entering the Amazon River basin, is known as the "Gateway to the Amazon". Tena, which is deeper into the rainforest, is considered one of the best places in the world for whitewater rafting and kayaking.

Andes - Attractions in this region include the capital city of Quito, rich in Spanish colonial heritage and filled with historic churches. San Francisco Church and the surrounding Old Town is considered one of the most important cultural centres in Latin America and one of the main tourist attractions in Ecuador. Artisan craft markets abound; in the north Andean highlands, Otavalo Market, is famous for the colourful textiles sold by the indigenous townsfolk and in the southern city of Cuenca, you will find traditional handicrafts and Panama Hats to purchase. Visitors can take a scenic railway journey with panoramic vistas of the Andean landscapes or hike the glacier topped Cotopaxi, in the Avenue of the Volcanoes.

Pacific Coast - Away from the urban tempo of Guayaquil, the country's main port and economic hub, the coastal area offers something a bit different. An alternative to the inland mountain - jungle extremes, the Ecuadorian coast is peaceful, largely rural and blessed with sandy beaches, clear blue ocean, mangrove forests and quiet fishing villages.

Galapagos Islands - Isolated in the eastern Pacific Ocean, this small but very special archipelago belonging to Ecuador, enjoys monumental status when it comes to biodiversity. Inspiration for Charles Darwin's Theory of Natural Selection, world-renowned for its unique ecosystem and rare marine wildlife, Galapagos is a highly protected scientific centre and perhaps the biggest name in Nature Tourism on our Blue Planet.

Even a snippet of what to expect in Ecuador sounds extraordinary. An exciting, evolutionary place to experience!
Check out the area


Top Ecuador Listings

If you liked Ecuador, why don't you try..